Best IVF Centre in Jalandhar, Punjab
With a rich legacy of offering the most advanced fertility care across many locations in India janam Fertility Centre brings to the first planned modern city of the country the best in infertility treatment. The centre is renowned as a single-stop destination for all aspects related to fertility workup, management as well as IVF & ICSI procedures. Janam Fertility Centre, Jalandhar is Punjab's Best IVF Centre and is known for its high success rates in IVF Procedures. The IVF Cost in Punjab at Janam Fertility Centre is very affordable and is inclusive of all other add-on charges making it truly value for money. So if you are looking for the Best IVF Centre in Jalandhar that offers state-of-the-art fertility treatment at an affordable price, then look no further than janam Fertility Centre!
What janam Fertility Offer As a Fertility Clinic In Punjab?
At Janam Fertility Centre, our goal is to provide the best care and quality treatment for patients struggling with infertility. As one of the leading IVF centers in Jalandhar, we have an extensive range of fertility services available, including assisted hatching, IUI, gamete donation, and embryo freezing. Additionally, our experienced team of physicians and staff specialize in gynecology and high-risk obstetrics. Whether you are dealing with male infertility or looking for a more affordable IVF cost in Punjab, Janam Fertility Centre has the expertise and resources needed to help you realize your dreams of having a family.
Being the best infertility hospital in Jalandhar, Our services include IVF Treatment, IUI Treatment, ICSI Treatment, IMSI Treatment, Blastocyst culture Treatment, PGS & PGD Treatment, TESE and PESA, etc.We have a team of highly experienced IVF specialists who are committed to provide world-class treatment to the infertile couples. Apart from this, we also offer other services like IUI, surrogacy, donor programs etc. which has made us one of the Best IVF Centre in Jalandhar. With years of experience and state-of-the-art infrastructure, we are able to provide quality treatment at an affordable IVF Cost in Punjab. So, if you are looking for a reputable fertility centre then look no further than Janam Fertility Centre.
Choose Best and Affordable Fertility Centre in Jalandhar
There are many factors to consider when choosing an IVF clinic, including success rates, experience, and cost. At Janam Fertility Centre , we are proud to offer the best IVF care in Punjab. Our team of fertility experts has years of experience helping couples conceive, and our state-of-the-art facilities are equipped with the latest technology. We also offer competitive pricing for IVF treatment, making us the ideal choice for couples who are looking for the best value. To learn more about our IVF services or to schedule a consultation, please contact our office today. We feel proud for being able to add happiness to so many lives with our successful IVF treatments. Therefore, we look forward to assisting you in building a happy family. We aim to provide you with world-class IVF Treatment at a low cost in Jalandhar.
So if you are looking for the most advanced fertility treatments in Jalandhar or anywhere else in Punjab, don't hesitate to contact us today!
Janam Fertility centre has advanced technology with imported machines fitted inside state of art infrastructure. Every patient gets high tech facilities….
Hospital Tour
Need a Personal Treatment Plan
Call Now +91 70870 11137 and Receive Top Quality Treatment For You
Janam Fertility Centre is the new ray of hope for people dealing with fertility problems as we provide advanced treatment to help fulfill hopes, desires and dreams of childless couples throughout the country. The fertility centre was established under expert guidance of Dr. Ashutosh Gupta who is a specialist in pediatrics and Dr Geeta Digra who is an authority in treatment of infertility. There is a leading team of IVF specialists, Embryologists, Gynecologists and other doctors. Janam Fertility Centre is a one stop centre for those who require solution for infertility under one roof.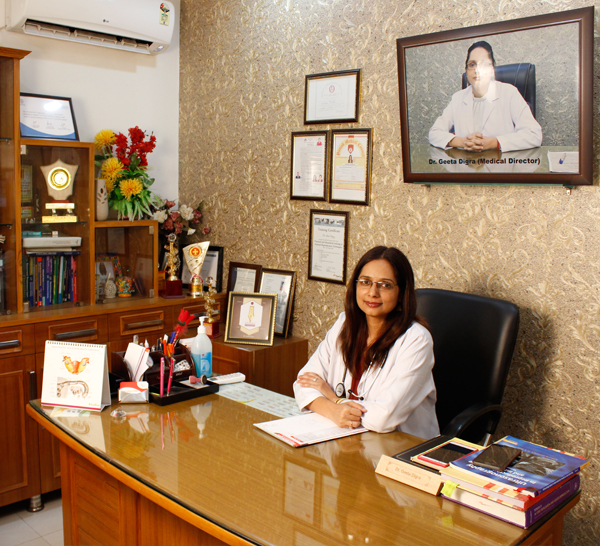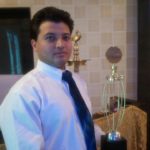 Bhupinder Kumar
Seen personal care , with all professional assistance nursing and paramedical staff. With proper hands on patient personal touch.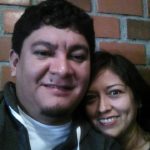 Láyonal Germán Acosta Campos
Excellent. Greetings from chiclayo Peru. At any time it would be great to visit.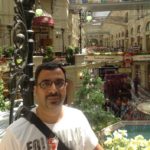 Deepak Modi
One of the best infertility centre in the city.
Naveen Gautam
This is very good place for childless couples. I have also taken some treatment from here and feel all of Janam team treated me very well.